Hi everyone,
Today we wanted to give an overview of what to expect in the next patch we aim to release early next week. This is the first of a couple patches we plan to implement over the next few weeks before delving into Territory Control Mechanics. These next two patches are meant to address a few things that came up since our last patch as well as add some new content along the way. The territory control mechanics, which we will present in an overview next week, will be our main development focus for the remainder of the year after these patches go live.
We also put together a video to showcase the recent game changes that have occurred over the last few patches and what is on the horizon, we hope you guys enjoy!
Next Patch Overview
The next patch that the team is working on focuses on the following and is meant to complement the most recent patch. There is more internal testing required before we release this build onto the Public Test Server, but we hope to have it ready to do so over the weekend.
New Billboards
The first iteration of Billboards will be added in all NPC capital cities and is something we plan to expand upon in future patches. For this initial release, Billboards will provide all blue players the ability to port to player villages around the map that are soon-to-be or currently active. There will be a gold cost to use this new convenience and will have some limitations on use.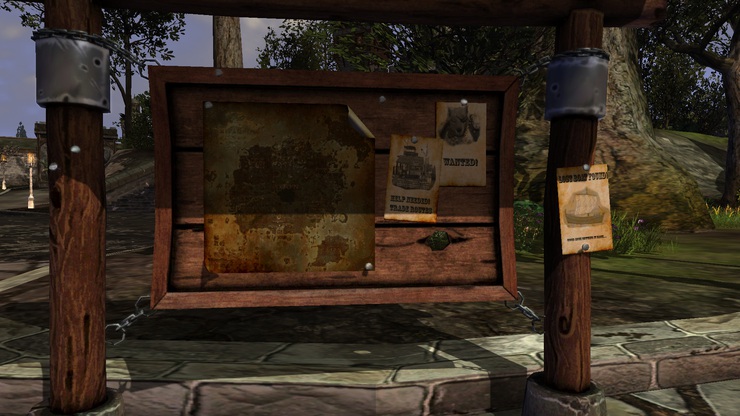 War Dec Changes in NPC Cities
This patch will cause players to turn rogue if they attack War Decced targets in NPC cities, causing "War Dec grief" to be a thing of the past.
Gear Value Determines Village Loot
A new modifier will be added that will determine the "value" of gear that players have equipped on them. This value will influence the quality and quantity of loot that players will receive when capturing a village, providing more balance into the "risk vs reward" equation.
Clan Ownership on Map
The in-game map will be further enhanced to show which clan owns what city/hamlet and will stay up-to-date so players can keep track of the political landscape of the field.
Subsequent Patch Preview
After we implement the patch scheduled for the week of November 20th, we have another patch planned to go live shortly thereafter. The focus of that patch will be on the Champion Spawn Mechanics and Loot. It will add in the new R70 weapons that the team has been working on, as well as rare crafting recipes and new materials. Any other bug fixes or in-game enhancements that we can tie into this patch will be implemented as well to provide us with as clean of a slate as possible for the patch on Territory Control Mechanics.

Twitch Q&A - Dec. 2nd
We will be hosting a live Twitch Q&A on December 2nd from 3 p.m. EST - 6 p.m. EST. Members of the team will be answering questions posed in the Twitch chat and will discuss the current state of the game, what the development and other various teams are working on, and any other topics that get thrown our way. We would love to see you join us and look forward to another fun and engaging session with you guys!
Community Corner
Moving forward we plan to include a new section in our updates called the "Community Corner".
In this week's Community Corner, we wanted to highlight the upcoming GM event "King of the Castle" which is scheduled for this Sunday, Nov. 19th at 5 p.m. EST. The team will be hosting weekly GM events and promoting them on our forums and on social media from now on and will have the events listed on the Calendar of our official forums. We look forward to your feedback on this upcoming event and how we can make future ones as fun and exciting as possible.
The team also released a new page on our website entitled "Patch Timeline and Notes". Here you can easily access all of the patch notes since Closed Beta first started and it will stay up-to-date as we release patches in the future.
Thank you for reading today's update and happy hunting out there.
Sincerely,
- The Team at Big Picture Games