Greetings everyone!
We are happy to present to you today the winners of our October Giveaway which concluded this Monday. We received close to 3700 entries over the span of the giveaway but ultimately had to decide on the 21 people who would be our winners.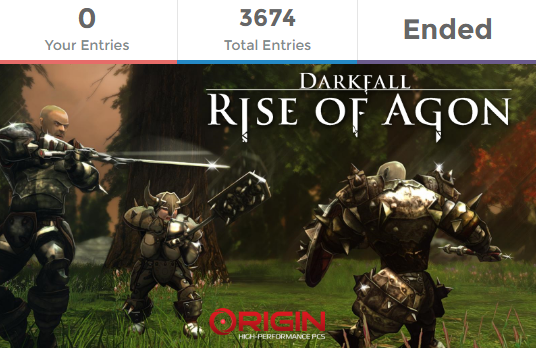 October Giveaway Winners
Our October Giveaway, which was sponsored by @OriginPC, had a Lifetime Subscription and 20 Hero Packs up for grabs. The winners were decided at random by our friend @KoozyL after the competition concluded and we would like to thank him and his team at OriginPC for all of their help!
Without further ado let us present our winners!
Lifetime Subscription Winner:
The Lifetime Subscription goes to @RiotEmil for being selected first from the winning pool. Congratulations and we will be contacting you soon for your reward!
Hero Pack Winners:
There were 20 people who won Hero Packs from the giveaway, and there were a few individuals who already have accounts with us. The following four individuals are winners of a Hero Pack and can decide to upgrade their accounts to Legend or receive a free additional Hero Pack. The remaining 16 winners will be contacted via email so that we can get everyone their reward!
Thank you for entering into our recent giveaway and stay tuned for future opportunities to win prizes and rewards!
Click here to join us in the discussion.
Sincerely,
- The Team at Big Picture Games