Hi everyone,
As the Thanksgiving holiday approaches for our American friends and colleagues, we wanted to provide you all with both an update on the upcoming Early Access and a preview of our next patch. We will not be patching before Thanksgiving as a few team members have taken a couple of days off to spend time with family. That being said, we are extremely close to finalizing our testing and having the next patch ready and expect to be able to implement it this weekend.
Expansion of Development Team:
Now that our lead developers have a strong understanding of the codebase and our development processes have been streamlined, we are ready to bring on a few more people to join our ranks. We are looking for individuals who want to join a passionate team and are eager to help bring about Darkfall's true potential. If you have development experience, particularly in Java or C++, and have interest in joining our team, please head over our Careers Page to find out more information and submit an application!
Launch Date of Early Access:
Our next stage of development will begin on December 16th which will mark the conclusion of our Closed Beta. We will be providing a much more detailed update on the transition to Early Access and what options for game access will be available next week. Keep in mind that those with Supporter Packs, due to the recent pack upgrades we implemented, will be provided with 30 days of game-time for Early Access. However, the Hero and Legend Packs will no longer be available once Supporter Pack access expires. Those looking to play throughout development will receive the best value still by upgrading a pack from Supporter to Hero/Legend while the option is still available.
Upcoming Patch Preview:
The next patch for Darkfall: Rise of Agon will feature our new mount sprinting mechanics, the initial mob spawn changes and our new system for mob dropped gear and weapons. Read below for a quick preview of these new features and as always, the full patch notes (along with other things not mentioned here) will be released when we deploy the next patch.
Mount Sprinting:
Players will be able to sprint while riding mounts
Each mount will now have both a health and sprint bar visible to players riding (see image below)
Mounts have had their speeds normalized, with variance in stamina drain times
Players can feed mounts food to help with stamina regeneration (may not make it in next patch)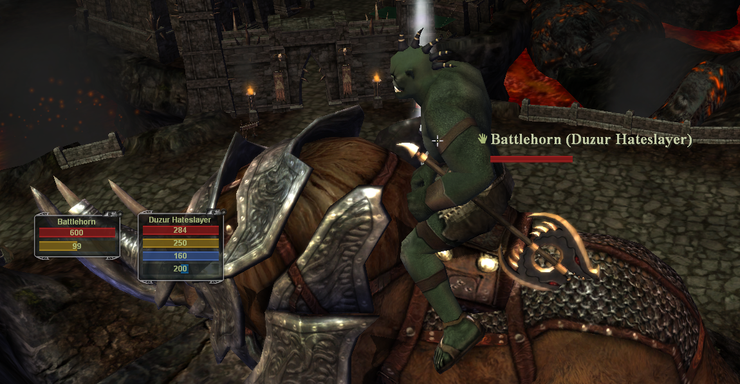 Mob Spawn Changes:
Initial changes aimed to promote group play and drive PvP hotspots
Total mob spawn number and respawn timer attributes have been altered for specific spawns of certain mob types
New Mob Dropped Gear System:
All mob dropped weapons and armor now have 8 distinct possible ranks based on quality of the item
The top two tiers of item drops have a small chance of being better than a player crafted item
Attributes such as durability, damage, speed, protections, and encumbrance are all affected by this change
See below for a few quick samples of how this new system works: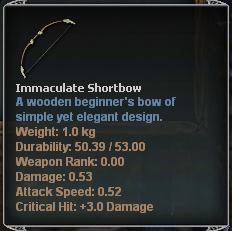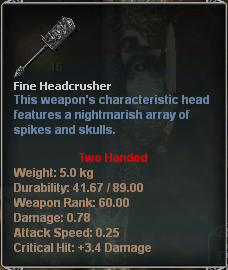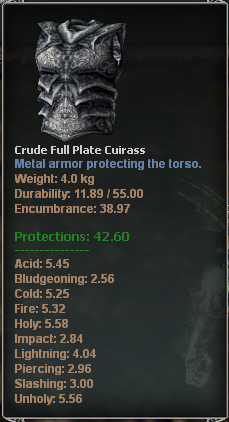 We will provide you with specific details on the above mechanics and a more in-depth overview of our thought process behind them in our next patch notes, but we wanted to give you a sneak preview before the holiday. 
Thank you for reading and make sure to join us in the discussion!
And to all of our friends in the United States, have a very happy Thanksgiving!
Sincerely,
- The Team at Big Picture Games