Greetings Agonians,
The patch scheduled for today has been delayed until tomorrow due to last minute issues that are preventing us from getting it out the door. We are as disappointed as you guys about not patching today, and we extend our deepest apologies for our lack of delivery on our promised date.

With some of the changes planned to the persistence system and server configurations, it is also scheduled to be a longer downtime than normal which we would prefer to do outside of prime time. We will be taking the servers down shortly for a maintenance instead.

We know all of you have been eagerly awaiting the House Deed Crafting system and we greatly appreciate your patience. While you wait for the patch to go live, we wanted to present the recipes of the new components required to craft a deed to claim a housing plot. As you will see, there are new materials required for these components that you will be able to acquire out in the world in a variety of ways.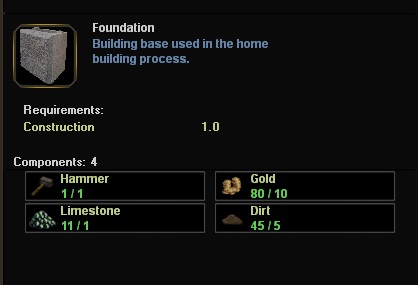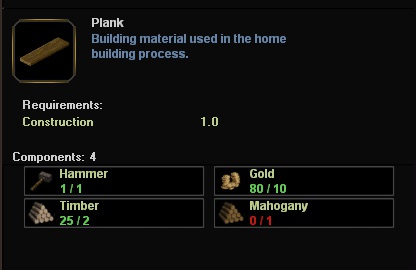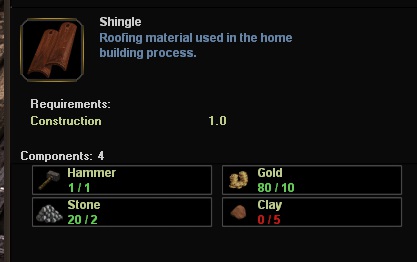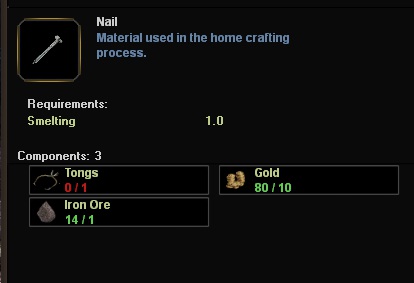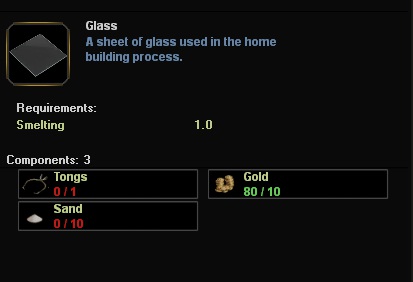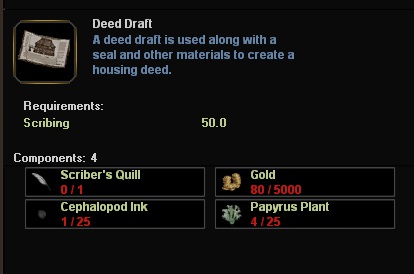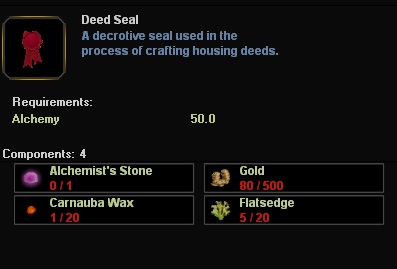 Sincerely,
- The Team at Big Picture Games