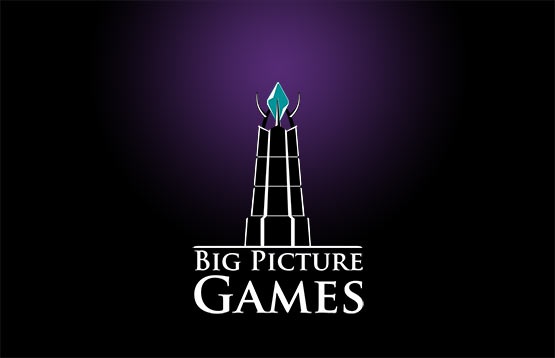 Today we are happy to present our official Big Picture Games logo! It's very particular to us and a beacon we can all call home.
Coming Soon
We have a big week ahead of us and we hope you'll join us this time next week for what we have in store. I can't say too much, but there will be an opportunity to register your interest for Darkfall: Rise of Agon and to sign up for our newsletter for news on future development updates.
Q&A
Thanks to those who have taken the time to put their questions to us over the past week. Please keep them coming in and we will have answers for these on Wednesday in our weekly Community Q&A responses. You can find the thread to post your questions here: 
Post your questions to the team
Forum Rules - Infractions
Our forums have intitiated an infraction system to insure that posters adhere to forum guidelines to create the best atmosphere possible for community discussion. I advise all posters to consult our Terms of Use should they wish to avoid incurring infractions in the future. This is simply a measure put in place to allow us to continue to have productive debates and discussion.
Ping Tests
We're going to great lengths to ensure the best possible latency for our playerbase and appreciate anyone who can to contribute to our ping tests found here. We are also researching several services (priority routing, fast VPN connections, direct routing via private WAN etc) to establish future partnerships which will allow us to offer optimum latency for players in farther locations.
Thank you!
Thanks for reading. I'll see you all this week as we share our vision in our Community Q&A response and look forward to getting everybody onboard for our upcoming testing periods.
Have a great weekend!