Introduction - Darkfall: Rise of Agon is a sandbox MMORPG that focuses on providing freedom to the player and is driven by first person combat, political conquest and risk vs reward. Players can choose the lifestyle they want to live whether they pick up a sword to join the conflict of an alliance, gather resources to sell on the market or pirate the seas attacking unsuspecting travelers.
The team at Big Picture Games is building Darkfall: Rise of Agon upon the foundation of the game Darkfall Online. Our vision for Rise of Agon is to reinforce player freedom in this dynamic, open-world sandbox. We are working on creating a lush world, teeming with valuable, regionalized resources, roaming creatures and strategically-placed player cities and outposts. Politics and large scale combat will play a crucial role in the territorial conquest of Agon. Who will you be remembered as in Agon's history?
The following outlines the areas of the game we plan to work on, with our initial focus being placed on a Meaningful Alignment and Diverse Crafting System. As we begin focusing on these areas of the game, we will present more details to the community and look forward to the feedback we receive.
New Player Experience - The world of Agon can be a harsh one for those unfamiliar with it, and it is the goal of the team to make the initial user experience as enjoyable as can be. There are many things already implemented to address this area of the game, with much more to be added in the future.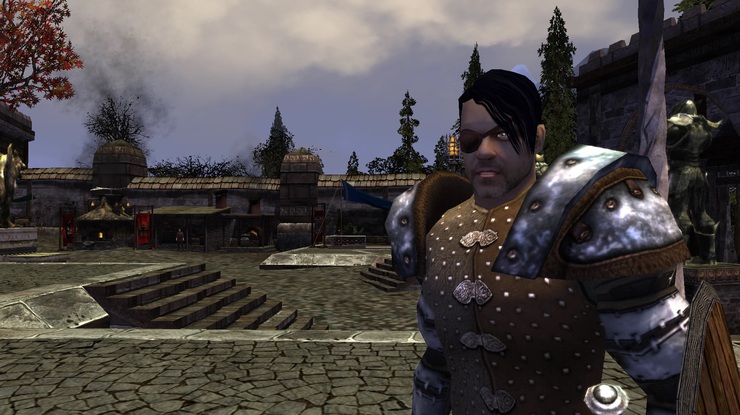 Implement tutorial system that teaches new players the basics of the game


Create user guidance to important NPCs, crafting stations and banks


Enhance user interface to be more intuitive to all players and provide more flexibility and customization


Implement mentor system that encourages veteran players to provide support to new players entering the game 
Expand on quest system to provide rewarding and helpful guidance to new players
Meaningful Alignment System - Whether you are a crafter who enjoys making his/her wares or a ruthless person who kills indiscriminately, your interactions with other players will have consequence.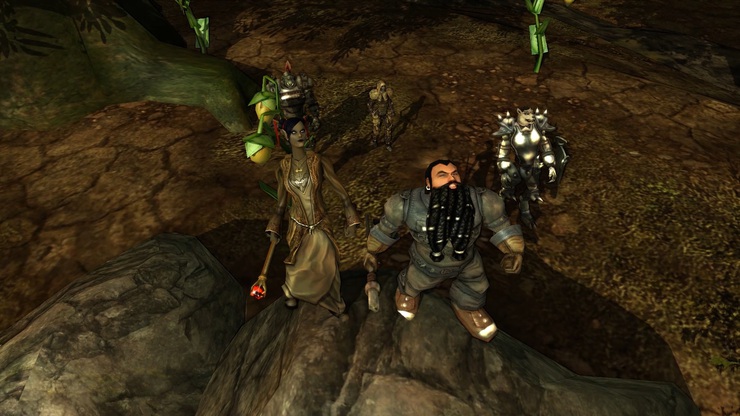 Develop in-depth system that encourages diversified player interactions


Implement incentives for being Blue or for choosing the lifestyle of Red such as titles


Develop more varied ways to regain alignment, including specific dungeons dedicated to regaining alignment points


Provide more player freedom to clans and their territories on alignment status
Diverse Crafting System - Players will be able to choose from a list of crafting professions, each being valuable on its own right.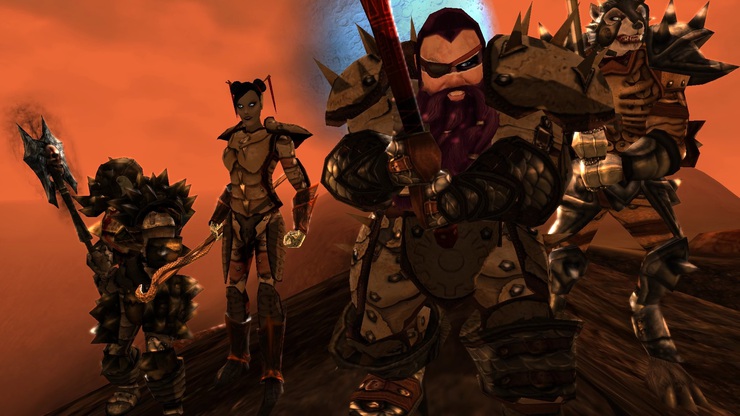 New crafting mastery professions will be implemented and all professions will be enhanced and balanced to make each desirable


Enhancements will be made to the crafting and gathering process to provide more diversity in crafted items and player choice in resource acquisition


Specializations in crafting will add more options for crafters who wish to make a living off of their preferred trade


Implement options for making and displaying custom flags, ship sails, capes and more


Fill in the missing armour pieces in several armour sets and introduce more weapons, armor and items
Territorial Control - Clans and alliances will rise and fall in the world of Agon, and as such so will empires. With politics constantly shifting, so will the political landscape of the world.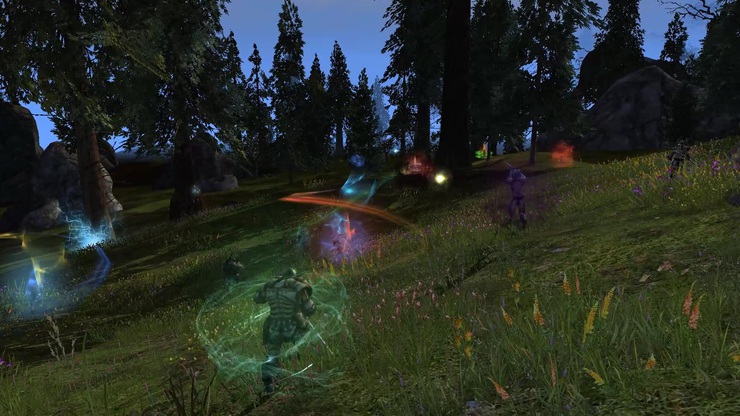 Implement system that ties neighboring territories together so clans can expand their power and be rewarded for doing so


Provide more options to clans in how they govern their territories


Implement land outposts that can be fought over for resources and rewards that tie into territorial control
Robust Economy - It is important for any game that wishes to drive conflict and trade to have a strong and working in-game economy, and this will come through resource regionalization and proper in-game sinks. In order to be able to move wares, however, it is also necessary to encourage and promote open trade.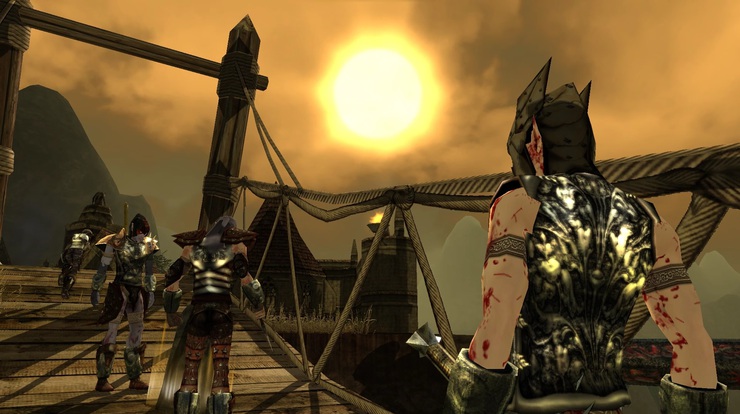 Resources will be regionalized to promote conflict over valuable areas and monster spawns around the world


New methods for trade, such as player vendors in NPC cities, will be implemented to allow crafters and traders the ability to sell their wares


All in-game sinks and resource faucets will be automatically adjusted based on global quantities to ensure possible issues like inflation can be kept in check


Expand on trade routes to include waterways and enhance their mechanics and potential rewards
Deep Character Customization - Player freedom is one of the foundations of Darkfall: Rise of Agon, and the more options available to the character the better. It is important that players become connected with their in-game character, and we will continuosly work to expand on ways to accomplish this.
Create more options for visual character customization


Develop PvE, crafting and non-PvP specializations to enhance player diversity


Encourage more diversity of combat choices through enhancements to weapons and gear as well as spell and skill balancing
Choices on Travel - The world of Agon is quite vast and large, and players need the ability to decide how they traverse it. Ridable mounts, chariots, ships and transport vessels will be at your disposal with options for faster routes to take, while wilderness portals will provide an open-world travel network for you to use.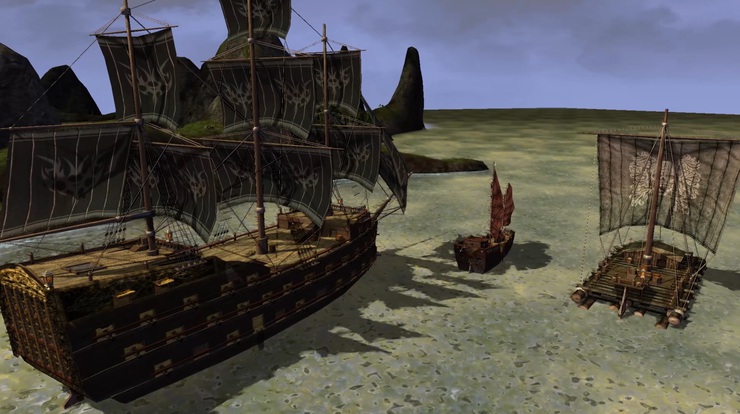 Implement Wilderness portals for one-way travel out in the open-world to create a transportation network system


Allow increased travel speeds to occur on land by roads and in water currents out in the open seas


Diversify the amount of transport vehicles and mounts available, adding more options to the player
Monsters and Dungeons - There are many dungeons throughout the world of Agon, filled with monsters and adversaries whose rewards are there for the taking. On the mainland and islands there are countless other monsters, eagerly awaiting their prey or unsuspecting of their imminent death to come. Darkfall: Rise of Agon will constantly strive to enhance the experience within dungeons and while fighting monsters to make it as enjoyable of an experience as possible.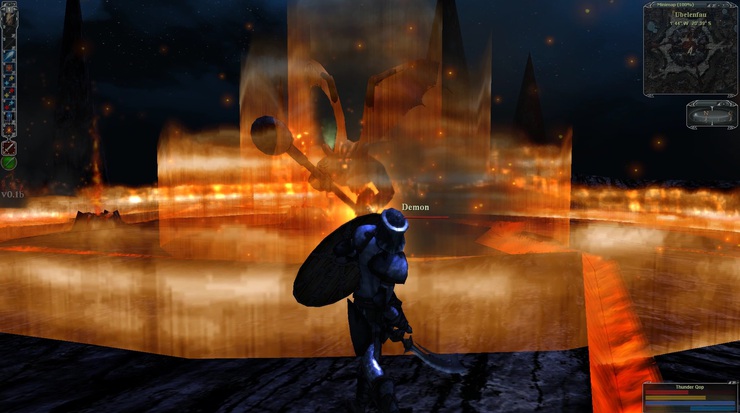 Implement roaming monster spawns that can traverse large areas of the map


Enhance monster AI to provide a more engaging player experience and to prevent possible exploiting


Promote group PvE through higher risk mob spawns for more reward


Add additional monster types and spawns to areas of the world such as the open ocean, islands and in dungeons


Allow unique monsters to spawn out in the world that provide the chance for greater rewards at a higher risk


Improve and expand existing dungeons and add additional dungeons to explore
Sandbox Additions - The world of Agon is a living, breathing seamless world, and it is important that players have the ability to live how they please. Big Picture Games will continuously work to add in new ways that players can interact with the world and each other, enhancing the in-game experience for all walks of life.
Create social hubs in NPC cities for players to play games against one another


Implement persistent crafting stations that can be both crafted and placed by players out in the world


Develop various items users can build and place to make their homes and cities more unique such as light poles, bushes, benches, player heads etc


Make bulletin boards players can use to issue player quests, offer services, request trades, and post news both in NPC cities and by bulletin boards placed by players


Create mercenary/sellsword functionality to allow players to give feedback and create/pick up contracts for services 
Allow written notes and other items to be placed out in the world for other players to find
Lore - There is a lot of history on the races, monsters and world of Agon and we plan to bring a lot more to the table. 
 Expand on lore with new stories and backgrounds 
Create new quests that tie directly into the lore 
Players and clans will have the chance to become part of the lore of the game through in-game actions 
Conclusion - The areas we mentioned previously are where we will be focusing our efforts in the foreseeable future. There is a lot of work to be done to accomplish these goals, but we look forward to working towards a deeper and more complex world of Agon together. Thank you for reading and join us in the discussion thread!
Sincerely,
- The Team at Big Picture Games